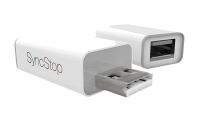 Consider — when you plug that device into a port in a rental car or airport, what if someone on the other end uses software to harvest every name, email, and cell number in your contact list. Because they're physically connected, it's possible that your device doesn't even have to ask if you'd like to share contacts. What can you do? Use a force field, of sorts, to protect your device. Here's one idea from SyncStop. It prevents accidental (or intentional) data exchange any time your device is plugged into someone else's computer or a public charging station.
Why haven't we thought of these before? : ) It works with any mobile device — iOS, Android, Apple or PC — by blocking just the data (communication) pins, but not the power. By doing so, it not only defends your device from data theft but also protects it from malware! (Unfortunately, as this Brigada goes to press, Syncstop happens to be out of stock.) However, a similar product from USB Defender is available immediately, if you need one now:
https://www.amazon.com/USB-Defender-Transfers-Smartphone-Guaranteed/dp/B01MXRQ4TZ
(Thanks Daniel!)
It's super-handy these days that cell numbers can be so international — until that next vendor robodials you (again!) about some insurance deal, or the latest automobile extended warranty, or a credit card protection service! Seriously — receiving spam/scam calls via cell while traveling overseas is a DOUBLE hassle. Not only are you annoyed by the call itself, but in many countries, now you have to pay for the 25 cents because incoming calls cost you! So what do YOU do when you travel overseas with your smartphone? In the "old days," I (Doug) would check with my carrier to make sure my phone was unlocked, then sign up for one of those SIM card companies… like…
www.onesimcard.com/(200 countries; free incoming calls in 160 of those; outgoing, 25 cents/min; $30 for the card; data is steep = $86 for the first gig!)
www.GIGSky.com (Data only, $10 for the card plus roughly $10/gig after that.)
www.WorldSIM.com (SIM card is free; free incoming calls; outgoing 17 cents/min.; texts 15 cents; Data is $1.15/meg
There are other vendors, like SIM Options, Orange, Three, True Move, and AIS.
These days, sometimes your carrier might have the better deal, actually. Verizon has a cool plan in which you just pay $10 per day for "all you can eat" calling and data (until you use up your normal limit, that is). Sprint's plan is similar (except those grandfathered in with the legacy unlimited data get unlimited data for free while traveling – super-cool feature.) So maybe — Check with your carrier first.
Found a great solution? Please share it! Just click into a comment for the web version of this item. Thanks in advance for sharing! (And thanks, Allan, for asking this question recently!)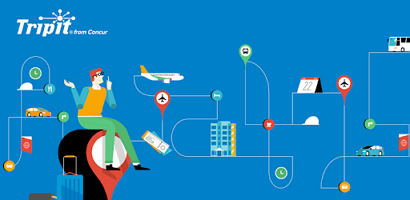 TripIt is a web service and app that can help you keep track of your upcoming flights, rental cars, hotels, and more. You can even make note of your meetings and conferences. As you build your itinerary in TripIt, the service will automatically check with the airlines you use to keep you up-to-date about the latest gate changes, delays, and more. The basic service is free, but for a small fee ($49 per year), TripIt Pro will even hunt alternative flights for you if your flight is delayed or canceled (and a lot more). Privacy is a top concern. They promise that, if your information is shared, it is shared only in aggregated form. Read their privacy policy for more info. Once it's set up correctly, you can configure TripIt so it shows all your flights in your Outlook calendar. That's cool. Learn more about the product here:
Learn how to lash it up with Outlook here:
help.tripit.com/hc/en-us/articles/226107967-Calendar-feed-setup-and-sync
PicPick is a free (for personal use), all-in-one design tool for everybody who uses Windows. It features a full-featured screen capture tool, an intuitive image editor, a color picker, a color palette, a pixel-ruler, a protractor, a crosshair, a whiteboard and more. You can capture anything, edit your images, enhance them with effects, share them, create mosaics in the faces of people you need to obscure (because they work in sensitive lands). And to top it all off, it's free. We've needed this. We've been looking for it for years. Now it's here.
Have you been seeing these new "HEIC" images lately? Nothing on your laptop will open them? They seem to have come about, in part, from a new iPhone iOS upgrade. If you need an app to convert them (for free) on your laptop, just head on over to…
You'll find exactly what you need — with no spam, no trash built in, and totally for free. Thanks imazing!
Not long ago, we asked for input on the Mobile Passport App. (Thanks to all those who responded!) See the original item at…
www.brigada.org/2019/07/07_26570
I (Doug) downloaded the app and paid the in-app fee for the ability of the app to "remember" the data I fed into it. Upon reentering the USA, I showed my phone to the rep at the immigration hall and was indeed ushered to a special line. In my case, I ended up having to stand for around 7 minutes. Perhaps it was still faster than the longer line (where people were filling out the forms on the electronic kiosks), but in my case, it would have been faster to use Global Entry. It was a 60-second walk-through at this particular immigration hall (in Minneapolis). So Mobile Passport might be good for those who want to save the $85 — but it won't get you TSA-Pre on all your flights AND it might not clear *quite* as quickly as Global Entry would. Learn more at…
www.cbp.gov/travel/us-citizens/mobile-passport-control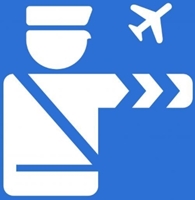 On a recent trip back from out of the country, I happened upon a Customs and Border Protection officer in a bad mood. She wanted to see an I.D. card for Global Entry. She was bound and determined not to allow me in the rapid queue unless I could produce an I.D. (not my passport) or the "Mobile Passport app." It was the first time I had ever encountered such a thing. But try as I might, upon my return, I couldn't locate any kind of partner app with my Global Entry status. Then, yesterday, I happened to see a note about a Mobile Passport app in an email from Justin Long (Thanks Justin!). Justin cited this guy's article…
www.washingtonpost.com/travel/tips/pssst-mobile-passport-is-best-kept-secret-air-travel
and I realized — this could be the app for which they were asking. We'll never know for sure. Either way, for $15 per year, you can store your info in the app and be ready yourself to find out next time you enter the USA. It appears to be both cheaper and easier than Global Entry. The question is — will it work. Do you have experience with the Mobile Passport app? If so, would you please jot a note in a comment following the web version of this item?