October 27-November 1, 2019 is a Sharpening Your Interpersonal Skills (SYIS) workshop, hosted by Alongside, Inc. and International Training Partners. It is located in Richland, Michigan, USA. If you desire biblical tools for improving your relational skills and creating life changes (in an interactive adult learning style), then SYIS is a great workshop for you. For more information and/or registration, email
amywitters
alongsidecares
net (amywitters
alongsidecares
net)
You can get free video tutorials to help your ministry team be proficient in Gmail, Google Docs, Google Sheets, Google Slides, Google Drive, Google Calendar, Google Hangouts, Google Voice, Google Blogger and more! This gift is from the same friends at Christian Ministry Academy who gave us free access to their 200+ training videos on MS Office (Word, Excel, Outlook, PowerPoint and more). Get started at…
www.christianministryacademy.org/cma-registration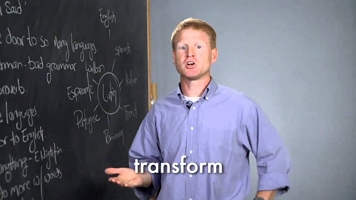 Are you sick of having to pay $500 every semester for a simple class in Spanish or French or Latin, whether for you or for your home-schooled kids? Would you just love to learn another language at an affordable price? Well finally, somebody has thought of a practical, affordable paradigm. This guy — Dwane Thomas — is funny, practical and effective in this teaching/training. He has some super language training gifts that can help you overcome your fear of learning to speak another language. But one of the best parts is — you and your family become "members" of his training by paying one simple fee per month ($25). For that price, everybody in your family can participate (in whichever language you want) as much as you like! There are both live classes (to give you that structure you need so you don't put off the training) as well as recorded videos (so you can train any time you want). Check out the entire system at…
This October 17-23 is a Sharpening Your Interpersonal Skills (SYIS) workshop, hosted by International Training Partners and SIL. It is located in south Dallas (Duncanville), Texas, USA. If you desire biblical tools for improving your relational skills and creating life changes (in an interactive adult learning style), then SYIS is a great workshop for you. For more information and/or registration, email
carolm
itpartners
org (carolm
itpartners
org) . (Thanks for alerting us of this conference, Jenny!)
That's the question/topic of an online class, Aug. 28-Sept. 11, and repeated again, Oct. 16-20 this year. It's a two-week CIT Next online course designed to raise awareness and develop perspectives and lifestyle choices that will increase resilience and keep cross-cultural workers true to their God-given calling. The course asks you to make an investment of 8-12 hours of learning time over the 15-day period. The next classes meet…
• Aug. 28-Sept. 11, 2019
• Oct.16-20, 2019
To sign up, just jump to…
www.grow2serve.com/resources/sr/
(Thanks to Jenny for taking this class and recommending it to us!)
Youth With Mission Perth and Create International are running three consecutive Media Seminars this year starting in August for anyone who wants to develop their communication skills in order to enhance their mission or outreach. Each seminar is full-time for four weeks.
*** Documentary Filmmaking Seminar–starts August 4
www.ywamperth.org.au/training/contextual-filmmaking-seminar/
*** Contextual Filmmaking Seminar–starts September 1
www.ywamperth.org.au/training/documentary-filmmaking-seminar/
*** Photo Storytelling Seminar–starts September 29
www.ywamperth.org.au/training/photo-storytelling-seminar/
Contact
create
ywamperth
org
au (create
ywamperth
org
au) for more information.
This a newly-pioneered one-week seminar out of YWAM England. Modern global issues like conflict, refugees/migration, urbanization, and geopolitics will be explored from the perspective of human interaction over land and space. It will also introduce students to positive and negative impacts of human geographic processes, and vice versa.
thekingslodge.com/training/discover-nations-seminars/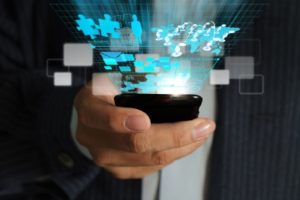 Just watching videos does not give the experience and feedback that are crucial to learning a new skill. Mission Media U offers live online courses for church leaders and missionaries around the world. Foundations of New Media Strategy will help you develop a media strategy for expanding your reach to your target audience. This course starts on May 2. Find out more and register at:
www.missionmediau.org/foundations-of-media-strategy/
Perhaps you've heard of the conference, "Engaging Islam." Perhaps you've wondered what it is. Well, there's never a better time to go find out. Check it out at…
www.engagingislam.org/events/2019/5/24/engaging-islam-weekend
All the details are there — dates, times, fees, the works. A lot of our workers have taken this course and it inevitably prompts the worker toward greater boldness and initiative to enter into spiritual conversations with those they meet in the Muslim world. Betty hurry and sign up though. The conference is just a month away.
Know anyone who speaks Telugu? It's the third-most widely-spoken language of the Indian subcontinent (after Hindi and Bengali). It dominates Andhra Pradesh. And now it's one of nine languages already available for Zúme, the web-driven course and in-life experience that helps you be a disciple worth reproducing. It also helps you learn how to make and multiply other disciples around you and around the world. To see Telugu (and all the other languages available so far), just click to…
then click the drop-down arrow upper right (it probably defaults to English). Choose a language from that list that you recognize. If you don't recognize any just yet, just hang around for a while. The development team at Zúme will be rolling out 31 others over the next year. And the wild thing is — Zúme is available to you free of charge because of the kindness of lots of donors who believe in the Great Commission.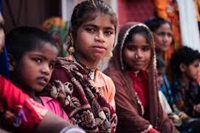 Last year's participants said: "The Course shed light on the areas that were dark for me and through this course I got the last piece of my armor in place." Another wrote, "I do not know how any missionary can do without it! Most helpful course I have ever attended." The Nations Course is a six-week cross-cultural intensive. It exists to prepare people for effective cross-cultural ministry, and equip them to make disciples among least reached people groups. Organizers want to promote an ethos of life-long learning. Cross Cultural ministry is one of the most misunderstood ministries/occupations on the planet. Course leaders wish to avoid the mistakes of the past by providing experienced trainers, who will open people's eyes to new ways of thinking, acting, and feeling when approaching different cultures. Learn more and sign up at…
world-outreach.com/nations-course/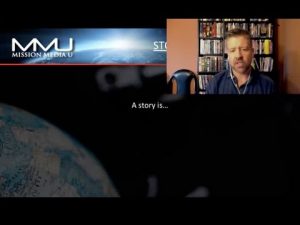 Understand the importance – and urgency – of story for ministry effectiveness. Learn how story applies to reaching and teaching people for Christ. Mission Media U is offering its five-week online mentored experience for you and your team. Visit
http://www.missionmediau.org/courses/story-in-ministry/
to find course details, instructor and mentor bios and comments from previous students. The course runs Sept.20-Oct.18.