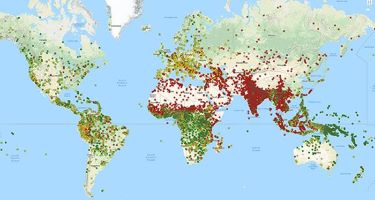 When you read Matthew 28:19-20 (typically known as "the Great Commission" — but, according to Barna, not as often as we would like), what does "panta ta ethne" mean to you? Throughout all recent generations (for example, to William Carey's), certain pioneers and apostolic figures have reminded us of the importance and priority of reaching the unreached. (For example, see Jesus in Luke 15:3-7.) Recently (at least once every decade), someone calls into question how serious Jesus really was when he told the parable of the lost sheep. For example, see…
www.thegospelcoalition.org/article/misleading-words-missions-strategy-unreached-people-groups/
Recently, our good friend, David P. Jacob, took up the baton to write a response to the gospel coalition piece. Who is David Jacob? Since 2008, he has been an Assemblies of God missionary to a sensitive country in Northern Asia. He currently serves as the missionary in residence and chair of the intercultural studies department at Trinity Bible College and Graduate School in Ellendale, ND. He is also the director of The Center for Missionary Mobilization and Retention, a resource center that provides tools and trainings for pastors, missionaries, and missions mobilizers who want to send and sustain the next generation of missionaries. David has a Master of Arts degree in Missional Leadership and is currently a PhD candidate in intercultural studies. We're grateful for his thoughtful response. Read it in its entirety here:
brigada.org/wp-content/uploads/2019/11/Ethne_meaning_People_groups_vs_all_Gentiles.pdf
Thanks David! Awesome.
Do you agree or disagree with David's piece? Please share your take following the web version of this item. Thanks in advance for your thoughts!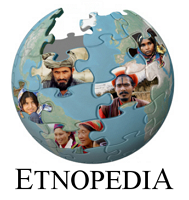 This past week, we stumbled across Etnopedia. How in the world have we not seen this before? But try as I might, we couldn't find one instance of us having written about this cool resource previously. So we wrote Dan Scribner, Director at Joshua Project, to get more info about this site. Dan wrote, "Very familiar with Etnopedia and their point person, Dave, who himself serves cross-culturally. Have known him for probably 12-14 years. Before Duane joined Joshua Project about ten years ago, he and Dave worked together for a number of years in Mexico tracking people groups for COMIMEX and COMIBAM. Main focus of Etnopedia is to get people group profiles into multiple languages. Dave uses a people group list that is a merger of all the major people group lists. He is very concerned about comprehensiveness i.e. not overlooking any possible group but not overly concerned about duplication or overlap of data. Dave and Joshua Project's needs are similar in that we both urgently need translators. For example, Joshua Project urgently needs Korean translators as we have the Unreached People of the Day in Korean but some gaps in translated profiles." Check it out at…
Of course, we're always happy to learn that resource-providers like these are on a firstname basis and have a comfortable working relationship. If you want data-driven, database-file type information about unreached peoples, Joshua Project is your best bet. If you'd like narratives gathered in a "wiki-type" format, it's hard to beat Etnopedia on the people groups they've profiled.
This probably is a great time to visit once more the recurring habit that some workers have of putting down people-group approaches. We hear it often — "People Group fade" and the like. Specialists in unreached peoples have ALWAYS urged practitioners to go in with people group eyes — to be ready to apply a UPG filter if the people there are exhibiting it. But they've also always maintained that if people groups are not manifesting themselves in a realistic way, don't force them on the context. In many urban areas, people groups have melded. They've done so for years. We'll find 80 people groups in the same school, intermingling — and 80 people groups in the same church, getting along just fine. But in other contexts, we'll discover a vast gulf between certain people groups showing prejudice and sometimes even hatred toward one another. The secret is not to stick to "people group eyes" as a hard-and-fast solution, but rather, again, to enter with people group eyes to understand the context if it's helpful. To us, it's become so "90s" to downplay people group thinking — yet it still remains helpful in some contexts. But we think that some people think they're looking "modern" and "avant garde" if they downplay a helpful tool. Nonsense. Please don't take away the lense if we need it. Lenses are good. Just ask Apple (about iPhone 11 Pro). : )
United World Mission and their network of ministries in North America provide strategic opportunities to connect individuals and churches with more than 25 unreached people groups that now live in cities such as Charlotte, Philadelphia, Portland, Toronto, Phoenix, Dallas, Colorado Springs, New York City, and Clarkston. If you're ready to Engage, contact Jordan
jordan
smith
uwm
org (jordan
smith
uwm
org) or Mark
mark
szymanski
uwm
org (mark
szymanski
uwm
org)
GFM still has openings for their August and January missionary training programs in Atlanta, GA and Richmond, VA. Get classroom instruction along with practical hands-on disciple-making experience/mentoring while serving refugees/internationals from UPGs. This is an excellent way to get the tools and equipping you need to thrive in cross-cultural ministry. Also, check out their new SLICE program in India including strategy, language (GRPA), identity/platform/visa, culture training while experiencing Jesus.
globalfrontiermissions.org/missionary-training/
All of us (except for those who have been hiding under a rock on Mars?) have probably heard by now that the Chinese government seems to be engaged in a campaign to reprogram and/or ethnically cleanse the Uyghur people who live within mainland China. Have you wished you could make a difference? Do you wish you could intervene? Now you can. Watch this quick video — the pray like crazy. It's the most strategic step we could take.
www.prayercast.com/uyghur.html
Didasko Academy focusses on training to reach unreached people groups (UPGs). Their current courses give an in-depth overview of the world of missions. They offer courses like The Bible and Missions, Discipling the Nations, Roles in Frontier Missions, and Prayer Strategy for Life and Ministry. Their courses are self-paced, and can be done individually or in facilitated groups. Graduates receive a digitally signed certificate upon completion. A detailed overview of course learner outcomes is available at:
Just when you thought the Finishing the Task (FTT) list was all finished (i.e., that someone, somewhere, had taken reasonability for each of the world's remaining unengaged, unreached people groups), FTT clarified this past week that they had always been thinking they would hang around until the last group was actually engaged. Truth is, it really wasn't "new" information after all. Those who had listened intently previously, could have already attested to the fact that they had ALWAYS intended to make sure it happened. In fact, if a couple of years go by and they don't hear that a particular group has become engaged, they contact the earlier adopter to verify that they still intend to follow through — which is pretty cool, if you stop to think about it. Learn more about the pretty cool people at Finishing the Task by visiting…
Read lots more frequently-asked questions here…
www.finishingthetask.com/faq.htm
This past week, we received a great question from a great friend of Brigada working in a sensitive area. We'll call him Bob (not his real name) to protect his identity. He asked, "Hey Doug, Thanks for this week's edition of Brigada. I've got a question I'd like to pose to the Great Commission community. I haven't really seen this addressed anywhere. The question is, 'How should we perceive and deal with people groups that are losing (have lost) their ethnic identity?' For example, in my country of service, many of the UPGs that are on Joshua Project and other lists have become quite assimilated to the national culture. Does that mean they cease to be a UPG? If so, to what degree do they need to be assimilated in order to no longer receive a specific focus? Also, if a people group no longer speaks a unique language (or a language has become extinct), what does that mean in terms of every people, nation, TONGUE, and tribe? By the way, I'm not as interested in the linguistic side of this question as I am the question of prioritization… Should we keep such groups on the unreached lists? What is God's heart in this matter? Does anyone have case studies or has anyone thought through this? If you post this somewhere, please remove my real name since I'm in a sensitive area. [Done!]"
So how would you answer Bob? If you would, please click "Comment" following the web version of this item. We'll all look forward to hearing your response (and Bob, in particular, will be glad to see it).