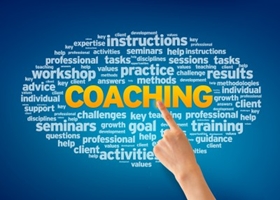 Foundational Coaching Skills provides high-quality, affordable coach training to help missionaries, team leaders, ministry directors, and others to implement the use of coaching skills in their ministry. The 12-month online and 5-day on-site offers opportunities to experience coaching for your own life and work and immersion in a five day, hands-on, highly interactive on-site workshop introducing coaching and coaching skills. Learn more at…
What's the fastest route to landing a job overseas? And what's the fastest way to empower refugees and immigrants in the USA? ConnecTEFL is an affordable, professional 120-hour TEFL certification program that can be completed online anywhere in the world! The certificate meets the globally accepted TESOL International short-term certificate standards and makes you marketable in about every country in the world!
For more info, visit…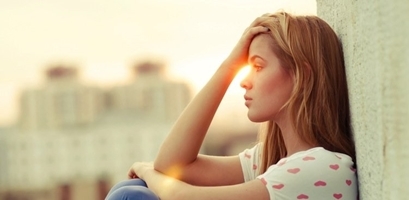 Next time a donor or family member asks you if you've done your best to prepare for the unlikely event that you'll face a violent encounter or other critical incident overseas, look them right in the eye and say, "By God's grace, I'm ready." Gear up with "STRES Training," July 5-7, at Team Expansion's Emerald Hills Campus on the outskirts of Louisville, KY. "STRES" stands for "Safe Travel In Risky Environments Seminar," and it will be led by battle-hardened professionals from Morton Security. (In fact, Peter Morton himself is the lead trainer.) This experience is for anyone who is traveling or relocating to a risky location and is concerned about the safety of their org, partners or family as well as their own safety. It involves both classroom and hands-on training and will require individuals to work both individually and in a team environment. Attendees will learn how to plan local and international travel with risk mitigation in mind and ultimately, avoid a crisis. Each attendee will be challenged to question and solidify their motivations, leadership skills, experience, and even their faith. It is tailored to Faith-Based Organizations and can be attended by both families as well as teams/groups traveling to the field together. The cost is just $150, including lunch, snacks, outdoor training experiences and all materials. (Note… that's $150 total; not $150/day. Shew. Where else could you get this kind of training for this price?!) For more information, visit…
teamexpansion.org/securitytraining/
But if you're interested, please act immediately. We just noticed that 12 are already registered. Space is limited since this workshop involves hands-on training. Please register today.
GFM still has openings for their August and January missionary training programs in Atlanta, GA and Richmond, VA. Get classroom instruction along with practical hands-on disciple-making experience/mentoring while serving refugees/internationals from UPGs. This is an excellent way to get the tools and equipping you need to thrive in cross-cultural ministry. Also, check out their new SLICE program in India including strategy, language (GRPA), identity/platform/visa, culture training while experiencing Jesus.
globalfrontiermissions.org/missionary-training/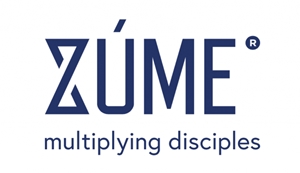 Most disciple-making movement (DMM) trainers would say that live training is always preferred. But for places and times when you simply can't go personally, Zúme offers an excellent training option. It's a web-driven, life-on-life experience among 4 to 12 people, guided by online tools and short (3-5-minute) videos. Over 5,000 people from 107 countries have already registered to check it out. Over 1,000 of those have finished through the 9th session (out of 10), meaning that Zúme has already spun out over 5000 hours of training — and all the training is offered free of charge because of donors and volunteers. The course is already available free of charge in 9 languages, including English, Arabic, Farsi, Hindi, Indonesian, Somali, Spanish, Telugu and Thai. Other translations that are very close to finishing include Italian, Swahili, Portuguese, Mandarin, French, and Cantonese. Lao, German, Korean, and Turkish are in the pipeline. If you want to translate Zúme, a kit of help files is available. It can take as little as 3-5 months with the right people. If you'd like to sponsor a translation, the typical cost is around $7500. Learn more and get started in your own sample DMM training group at…
…not only to make fun of the speaker, but also to realize that, when the video was made (Apr. 18, 2017), researchers were tracking between 100 to 300 disciple-making movements in the entire globe. The last we heard, that number had now swollen to something more than 1000 movements all around the world. Let's give praise to God for these indicators of rapid and fervent growth, then let's get busy and join them!
"Married in Mission" is a guide for couples called to the complex yet fulfilling world of cross-cultural humanitarian work. With a total of twenty-one interactive exercises concerning marriage and service, this handbook is a means for individuals to purposefully engage with their vocational roles as both spouses and missioners. Now you can get free shipping for this resource at…
alexisckenny.wixsite.com/marriedinmission/purchase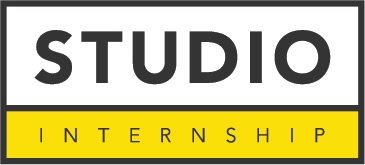 Registrations are being accepted for the Fall cohort of Studio Internship. Studio is a 3-month training experience for cross-cultural workers headed to the Muslim world. Emphasizing both hands-on outreach and practical training, Studio is for those eager for preparation in resilience and fruitfulness. Veteran field workers will coach and mentor you as you apply your learning in our community of practice. For information go to…
or write:
info
studioteam
org (info
studioteam
org)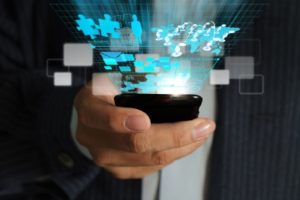 Just watching videos does not give the experience and feedback that are crucial to learning a new skill. Mission Media U offers live online courses for church leaders and missionaries around the world. Foundations of New Media Strategy will help you develop a media strategy for expanding your reach to your target audience. This course starts on May 2. Find out more and register at:
www.missionmediau.org/foundations-of-media-strategy/
Crisis Consulting International (CCI) is offering field security training for Great Commission workers who travel, live or operate in higher risk environments, and crisis management training for faith-based organizational leaders to be prepared to manage crisis events that impact their Great Commission work. Both of these sessions will help individuals and organizations be better stewards of their workers.
www.cricon.org/2018/fss_2019_06
www.cricon.org/2018/cms_2019_07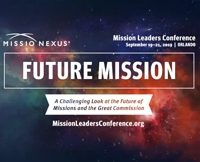 Imagine a conference in which there are 70+ workshop presenters and 9 different workshop tracks, including Executive Leadership, Globally Engaged Churches, Global Strategies, Human Resources, Member Health, Mission Finance + Administration, Mobilization, Short-Term Missions, Training! And — if you're imagining something in cold weather, think again. This year, it all takes place under one roof at the Caribe Royale Resort, Sept. 19-21, 2019. Learn more and register at…
missionexus.org/future-mission/
Are you looking for practical training that will help you make use of coaching skills and principles in your leadership roles? Coaching Mission International (CMI) is committed to supporting you as you learn to integrate coaching skills into your leadership sphere. The curriculum includes experiencing coaching for yourself during a five-day interactive workshop introducing coaching skills, mentor coaching, and teleclasses for skill development and application as you begin to use those skills with others. It's taught onsite in Phoenix, AZ, September 10-14, 2019. Learn more at…
Point them to this free 8-day online RESTORED Boot Camp hosted by former Hockey Canada player Matt Cline. His mission is to equip those caught in **xual addiction to live powerfully in the freedom that God has for them. Matt's Boot Camp normally costs over $100. It is currently free for ministry workers. Register at:
www.christianministryacademy.org/restored-boot-camp
(Note: Due to our mailing service's stringent guidelines, we can't actually say certain words in Brigada. If we do, the mailing service ends up blocking our newsletter. We hope you can get the meaning above though.)
The 25th cohort of Beautiful Feet Boot Camp is forming now, to take place July-August in Oklahoma City. The vision is to equip kingdom-minded, contemplative people who have a full tool belt and a passion for the multiplication of disciples among unreached people groups. Major topics include the kingdom of God, Christian community, compassionate ministry, incarnational living, gospel contextualization, disciple-making movements, and so much more. Find all the application and information at
Didasko Academy focusses on training to reach unreached people groups (UPGs). Their current courses give an in-depth overview of the world of missions. They offer courses like The Bible and Missions, Discipling the Nations, Roles in Frontier Missions, and Prayer Strategy for Life and Ministry. Their courses are self-paced, and can be done individually or in facilitated groups. Graduates receive a digitally signed certificate upon completion. A detailed overview of course learner outcomes is available at:
Pathways, a Phoenix, Arizona based missions organization, just completed a series of 12 missions videos to help Christ followers discover their part in God's Global Story. The curriculum is designed for use in small groups, classes or personal study. The videos are available free on line at…
It looks really good. If you have participated or your group has already taken part, please click a comment and share your testimony. Thanks to those who took part — people like Jon Hardin, Meg Crossman, and many others — in making it! Pathways to Global Understanding is available to you at no charge because the people who prepared it want you to know the lessons contained in it. Meet all the speakers at…
www.pathwaysglobal.org/meet-the-speakers/
Learn more about the people who produced it at…
(Thanks to several who tipped us off on this, including Tim!)