In a generation, we've gone from the digital revolution to the social revolution. What's next? The future will be immersive. New worlds will shape us spiritually, teach us to learn differently, and change how we share our stories. Join others online, Wednesday, December 11 at 8:00 a.m. Pacific (UTC -8.0) to learn from three experts why and how the future will be immersive.
Learn more and register at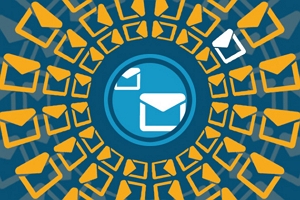 Did you ever wonder how your email might do as your email client attempts to mail it. Guess no more! Just email it immediately to s
You can get free video tutorials to help your ministry team be proficient in Gmail, Google Docs, Google Sheets, Google Slides, Google Drive, Google Calendar, Google Hangouts, Google Voice, Google Blogger and more! This gift is from the same friends at Christian Ministry Academy who gave us free access to their 200+ training videos on MS Office (Word, Excel, Outlook, PowerPoint and more). Get started at…
www.christianministryacademy.org/cma-registration
Thanks to Georgio, who gave input when we asked recently about the Mobile Passport App. He pointed out (accurately) that, to hold your information in the app, it would run you $75 for 5 years. He compared that to Global Entry (good for 5 years), which includes TSA PreCheck and suggested that maybe Global Entry is a better deal. After much consideration, we have to agree: Georgio is right. You can read about Mobile Passport at…
www.cbp.gov/travel/us-citizens/mobile-passport-control
Every year, I.T. professionals from mission orgs around the world gather to help one another move forward in information technology questions, cyber-security issues and more. This emphasis on international Christian computing is a primary force in helping Christian I.T. professionals stay current and informed. Now, Missio Nexus is offering them and others additional options. This year's Missio Nexus conference will feature an information tech special field of study in the Mission Finance and Administration Track. Learn more at…
missionexus.org/future-mission/future-mission-tracks-2/future-mission-mfa-track-details/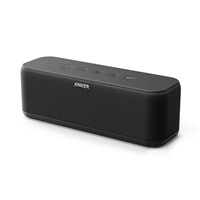 Justin Schluessler (Data Protection Office for Compassion International) will be presenting on Data Stewardship at the ICCM-Americas conference June 26 -29 in Hannibal, Missouri. He will also be presenting breakout sessions on GDPR and current/anticipated US laws on data protection. Registration for the Americas Conference is still open at the reduced early-bird rate until March 31. Visit
americas.iccm.org for more information.
or email
iccmamericas
lightsys
org (iccmamericas
lightsys
org)
ICCM-Americas meets in Hannibal, MO, June 26-29, 2019. The gathering brings together both leaders and technical practitioners in Information Technology/Information Security from multiple organizations with common interests in collaborative technology, learning from the strengths of others, cross-cultural mission, and fulfilling the Great Commission. Included are times of worship, prayer, panel discussion, plenary sessions, technical sessions, and networking opportunities.
Registration is currently open,
See
for conferences on other continents. Discounted early-bird registration will likely end March 31, so better act fast. We've participated in these previously and they're ALWAYS helpful.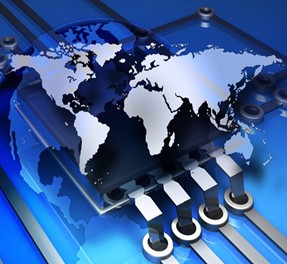 What if one of your core communications pathways were suddenly yanked? Would you have options? This past week, I was following a discussion between the I.T. guy for our org (May God bless his name — and his wife and kids; thank you Greg) and one of our field workers in a sensitive land. Our I.T. guy was discussing "redudant mediums." Now at first, I thought maybe they were talking about extra mind-readers, but very shortly, I realized Greg was actually recommending having communications options in case the bottom fell out of one pathway. For example, he recommended one pathway for an "alert" level message, and another pathway for the 'main' message. He gave several options, breaking down the security of each:
iMessage – Relatively high security for content (Apple potentially can read), Only Apple products, Only 9 participants in a group, medium metadata security to keep from linking people together, high traceback since everyone gets everything, difficult to see a summary, based on running conversation of IM style, high reliability of receipt with read notices
Skype – Medium to low security for content (MS can definitely read content, may give access to others), Wide availability of devices, high number of participants in a group, metadata security is expected to be low, high traceback since everyone gets everything, difficult to see a summary, based on running conversation of IM style, relatively high reliability of receipt
VSee – Pretty similar to Skype, with a touch higher security, since it only uses servers to establish contact, then goes device to device.
Threema – High security for content (encrypted inside app), Threema is only on mobile devices, IM platform, high metadata security, IM traceback, high reliability of receipt. Threema is here:
E-Mail – High to Low content security, high availability, high number of participants in a group, metadata security can be all over the board, high traceback, low conversation mode, summary reports are relatively easy
Hushmail – Relatively high content security, mobile can be tricky, high number of group participants, metadata security is fairly high, high traceback since everyone gets everything, low conversation mode, summary reports are relatively easy
Phone calls – Low security for content, Only phones, low participant group size, no metadata security, no traceback, summary consistency is difficult, high receipt reliability
One of my take-aways from all of this discussion was to make sure our workers have options. A laptop for email, Skype and VSee, a phone for texts and Skype, and in some cases in which the situation is particularly volatile, a third channel such as a satellite beacon (like the "Spot Messenger" service). As a result of all the above, if you're a local church or agency, why not do an assessment of your workers' options? If you're a worker, maybe put a Spot Messenger on your Christmas list? : )