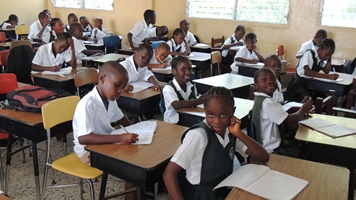 Each year, IRN Logistics in the US gives away hundreds of truckloads of the high-quality furniture from US schools, corporations and medical facilities to anyone who can pick it up or ship it out, especially during the US summer months. See all the details on their website. Contact Karl at his cell: 603-513-3501 or email him at
kthulin
ir-network
com (kthulin
ir-network
com) or see their webpage at
Medical Santo needs Doctors, Nurses, Paramedics and Dentist volunteers to ensure the ongoing provision of health services to the people of Northern Vanuatu. They especially require a long term doctor and can provide some financial assistance for this position. If you are in a position to consider volunteering, they'd love to hear from you right away. Do you know some medical professionals who may be interested in volunteering? They'd greatly appreciate you passing this information along to them! Learn more at…
date: 2019/03/03 16:00
Turns out they're going to interview us at the IWMC in Phoenix during the 7:45pm evening session on January 10th. We'll also do a workshop earlier that afternoon at 2:15, focused on Wholistic Church Planting. IWMC will provide tools and strategies that have been proven to work throughout the world. There are 70 workshops in 10 tracks designed to provide answers and opportunities to discuss the following questions:
How do we help without hurting?
How can we get beyond relief to sustainable development?
How do we integrate word and deed so that Christ is exalted in every area of life?
How can I use my mission dollar for maximum impact?
Learn more at the IWMC website,
http://www.wholisticmissions.com/
Register by the end of December to avoid the late registration penalty.