ICCM Asia allows leaders and technologists to learn from and network with other mission-minded technologists in Asia. This year's theme is Technology on Mission including sessions on the following topics: Secure Communication and Collaboration, Introduction to Digital Forensics, Streaming Video with OBS, Microsoft and non-profits, Database applications with Django. ICCM Asia happens Nov. 14-17 at the Baptist Conference Center, Jomtien Beach, Pattaya, Thailand.
For additional information and to register visit:
Every year, I.T. professionals from mission orgs around the world gather to help one another move forward in information technology questions, cyber-security issues and more. This emphasis on international Christian computing is a primary force in helping Christian I.T. professionals stay current and informed. Now, Missio Nexus is offering them and others additional options. This year's Missio Nexus conference will feature an information tech special field of study in the Mission Finance and Administration Track. Learn more at…
missionexus.org/future-mission/future-mission-tracks-2/future-mission-mfa-track-details/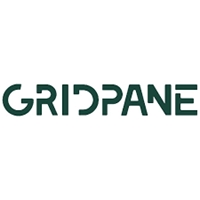 Obviously, it won't work for everyone. Maybe you use CentOS instead of Ubuntu and Apache instead of Nginx. But it's at least worth a look. Might make your organization's staff happier with your WordPress world. According to the hype, "With a fully automated dashboard and server stack, GridPane delivers all the bells and whistles of managed WordPress hosting at a fraction of the cost. You'll build servers in minutes and sites in seconds, all of them fast, secure, and ruthlessly efficient." Check it out at…
If you don't mind, let us know what you think by clicking "Comment" under the web version of this item.
Justin Schluessler (Data Protection Office for Compassion International) will be presenting on Data Stewardship at the ICCM-Americas conference June 26 -29 in Hannibal, Missouri. He will also be presenting breakout sessions on GDPR and current/anticipated US laws on data protection. Registration for the Americas Conference is still open at the reduced early-bird rate until March 31. Visit
americas.iccm.org for more information.
or email
iccmamericas
lightsys
org (iccmamericas
lightsys
org)
ICCM-Americas meets in Hannibal, MO, June 26-29, 2019. The gathering brings together both leaders and technical practitioners in Information Technology/Information Security from multiple organizations with common interests in collaborative technology, learning from the strengths of others, cross-cultural mission, and fulfilling the Great Commission. Included are times of worship, prayer, panel discussion, plenary sessions, technical sessions, and networking opportunities.
Registration is currently open,
See
for conferences on other continents. Discounted early-bird registration will likely end March 31, so better act fast. We've participated in these previously and they're ALWAYS helpful.