We've been trying out SkillShare. Honestly, there's a lot of training offered there. It's kind of like … Netflix for online distance learning. There are thousands of online classes. You pay a monthly fee ($12/month if you commit only monthly; $8/month if you commit annually), then study as often as you like, with whichever classes you like — in an "all-you-can-eat" fashion. They also have an interesting deal: If someone signs up with your link, that someone gets two free months to evaluate. And you, as a user, now get an extra month for free. So, for instance, here's our link:
If you use that link to sign up, you get two free months to try it out. And for every Brigada reader who uses it, they give us a free month too, just for passing along the news.
Our take on SkillShare is that the learning community is active and vibrant. Classes are meant to be taken *together* — and the software works. But, because it's a very broad "faculty" (anyone who wants to teach), it's really important to review the class. Of course, since you're not paying anything to try it, it's kind of like Netflix. Five minutes into a movie, you can always bow out — and nothing's lost. You can also see how many people have signed up AND there are even review scores you can read. Wouldn't this be great for homeschoolers???
There are opportunities to make money. Once someone watches your content, you start getting royalties, similar to writing a book and getting paid by Audible. You might end up with $200/month income. Or, eventually, if you become really good, much more. (Some teachers on SkillShare are now making $100,000 plus per year.) There are nearly 30,000 courses though. You'd have to be really good to attract new students. But, we wonder — why is it that when we search for disciple-making, missions and missionary — all those choices turn up empty screens? : ) So what's your take on SkillShare?
Remember (disclaimer), if you use our link above, you'll receive two free months — and we receive one. But if you do so, and if you disclose your credit card, make sure you choose "monthly" as your subscription, then make a note of the date you would need to cancel your membership if you decide not to continue — please. Either way, you'd get 60 days of free classes.
Wondering about your view/input on this new online training course for short-term teams.
Obviously, there's a bit of a cost involved. We're thinking… $24 for each team member will add up. (But perhaps it's not unreasonable since, buying a decent-sized book would have cost $15 anyway, right?) If you'd like to preview the fundamentals of the course, you can jump straight to:
training.xpculture.com/library/xpculture-short-term-missions-participant-course/92552/path/
and you can see the pricing page here:
The designers are great at responding personally if you have questions. But our question here is — what do you think about the format and the content? Please click comment after you've reviewed the material. Thanks!
This question came up recently when talking with a worker who is wanting to upgrade Dari conversation skills. Anyone have a great find on the web somewhere? If so, please click "comment." Thanks for any help you can give.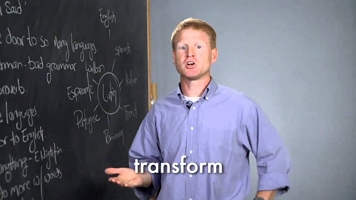 Are you sick of having to pay $500 every semester for a simple class in Spanish or French or Latin, whether for you or for your home-schooled kids? Would you just love to learn another language at an affordable price? Well finally, somebody has thought of a practical, affordable paradigm. This guy — Dwane Thomas — is funny, practical and effective in this teaching/training. He has some super language training gifts that can help you overcome your fear of learning to speak another language. But one of the best parts is — you and your family become "members" of his training by paying one simple fee per month ($25). For that price, everybody in your family can participate (in whichever language you want) as much as you like! There are both live classes (to give you that structure you need so you don't put off the training) as well as recorded videos (so you can train any time you want). Check out the entire system at…
Harvestime International Institute is web-based TEE training that is very easy for churches to implement in-house. Subjects only cost $7 each, the content is free, students only pay to do the online exams. HII is a 21 subject, two-year course resulting in an Associate Degree in Biblical Ministries. It's designed for churches and individuals in the Majority World and has an emphasis on practical evangelism and church-planting. In addition to all that, it's even mobile-friendly. Learn more at…
or email
johned
cybermissions
org (johned
cybermissions
org)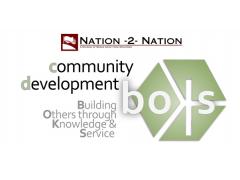 I'm holding a gorgeous curriculum in my hands. It's from Nation-2-Nation Film studios and it focuses on community development. It's available in at least 10 major languages. It combines the cumulative knowledge of doctors, agriculturalists, dentists, and veterinarian experts, who have worked among the world's poor, and pools that information into a single, practical and easy-to-use curriculum. The series, known as "BOKS" (Building Other Through Knowledge and Service) is being used by missionaries and nationals in over 35 countries. It is currently available in: English, French, Creole, Spanish, Indonesian, Hindi, Cebauno, Tagalog, Mandarin, Swahili, and Hausa and costs $175. Learn more at…
http://www.winministries.org/store
There are 4 sessions on basic hygiene and health, 8 on Basic Medical Prevention and Care, 2 on Basic Dental Care, 5 on Family Health, 7 on Basic Ag. And Farming, 4 on Pregnancy and Childbirth, 4 on Child Development, and 2 more on the Female Reproductive Cycle. So with 36 sessions, this is a virtual introductory course on the entire community development foundation. Correct me if I'm wrong, but this just might be the most comprehensive distance learning curriculum available anywhere today in community health. 21 DVD's — all for $175. That's basically $8/DVD. I can't imagine any better deal ANYWHERE that would so comprehensively give you so much of a body of knowledge at a distance. Plus, the videos are high quality. Yes, many are lecture-based, rather than the participatory style that CHE has made so famous. But if you have to learn this material through a distance learning course, you probably aren't worried about using participatory instruction techniques (because you're solo). If you can't get to a CHE course in person, then this course is highly recommended. And if you CAN, then take CHE to acquire the training in participatory teaching, then use this course to expand your body of knowledge about the principles, techniques and the knowledge base of community health.