The Discover App is a free Discovery Bible Study (DBS) app for Android and iPhone in English, Arabic, Somali, Dari, Pashto and Indonesian (with more languages in development). It is ideal for running DBS groups and making disciples who make disciples – even if you don't speak the language of the people you are reaching. Try it today on your phone.
When you search your marketplace for the app, be sure to call it "Discover Bible" — and the author will be "books."
If you live in Canada (or know someone who does), don't miss the kick-off for Zúme there, April 7, 3pm. Zúme Training is an on-line and in-life learning experience designed for small groups who follow Jesus to learn how to obey His Great Commission and make disciples who multiply. The official kick-off service will take place at Rexdale Alliance Church, 2459 Islington Avenue, Etobicoke, ON M9W 3X9. The entire event will be live-streamed as well. Organizers will introduce the training. They will also be looking for people whom God is raising up to help lead the Zúme project in Canada. Speakers will include Andy Smith, Jonathan and Corinna McMurray, Doug Lucas, and others. Learn more about Zúme at…
Have you been wondering how to define a DBS? Have you heard the buzzword, but pondered exactly how it works? How does it impact lives? How is it best implemented? What kind of differences can we see when it is implemented well? We believe you'll be thrilled when you hear these case studies and examples courtesy Engage Africa: Through disciple making movements, a video series produced by Tekmerion Productions, made possible by Final Command Ministries, in cooperation with CityTeam International. (Thanks to Jerry Trousdale for pointing us to this great resource.) Watch the entire 28-minute teaching video here: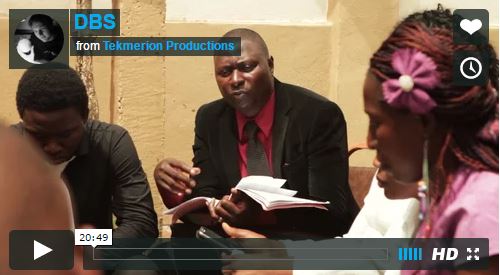 Note that Final Command is still in talks with their production company, Tekmerion, about how to distribute this and other new films. As a result, we have to watch the video on the production website and, unfortunately, it could go away at any time. If you want to see it, better watch it soon.