In a generation, we've gone from the digital revolution to the social revolution. What's next? The future will be immersive. New worlds will shape us spiritually, teach us to learn differently, and change how we share our stories. Join others online, Wednesday, December 11 at 8:00 a.m. Pacific (UTC -8.0) to learn from three experts why and how the future will be immersive.
Learn more and register at
ICCM Asia allows leaders and technologists to learn from and network with other mission-minded technologists in Asia. This year's theme is Technology on Mission including sessions on the following topics: Secure Communication and Collaboration, Introduction to Digital Forensics, Streaming Video with OBS, Microsoft and non-profits, Database applications with Django. ICCM Asia happens Nov. 14-17 at the Baptist Conference Center, Jomtien Beach, Pattaya, Thailand.
For additional information and to register visit:
Someone recently suggested in a Brigada comment that readers who are getting nervous about WhatsApp (after a pesky hacker coded a way to use WhatsApp to spy on anyone with WhatsApp installed on their phone) might ought to try Signal (another app). Of course, in the James Wolfe investigation, the FBI was apparently able to decode and view his Signal messages too. So — wow. What does that leave? Is nothing sacred? At least, in a 2016 case, Signal's developer (Open Whisper Systems) reportedly had no record of messages on file — which is the preferred scenario. This story at Wired.com recommends viewing Signal as one tool in the toolbox. But still, we remain skeptical, at best.
www.wired.com/story/encrypted-messaging-isnt-magic/
OK. Uncle. (Maybe "Man from Uncle," in fact.) We're ready to admit — Signal feels like a better solution for secure communication. And based on the claims we see at…
and the reviews at locations like…
lifehacker.com/secure-messaging-app-showdown-whatsapp-vs-signal-1794684943
Of course, that review is a couple of years old. The newest reviews have gotten even better for Signal, especially the MOST recent reviews, which are concerned about what's up with WhatsApp, now that Facebook owns it and is planning to integrate it with (what????) Instagram?
We're putting our money on Signal, for the moment.

It has to be Skype. It's the defacto way to instant message, call, and even video conference with your co-workers, family members and friends, no matter what continent. VSee might be a smaller footprint, and perhaps even more secure. But Skype is the one to which everybody compares. I'm not hearing as much from ooVoo these days?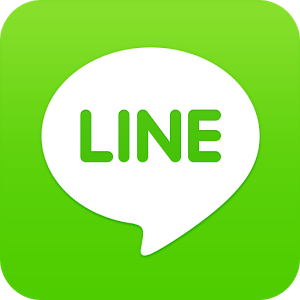 Have you seen the app called, simply, "Line" ? David wrote this past week, "One of the most useful and simple apps we use to communicate with text, pics, voice messaging, calling and video calling is LINE. It is completely free and very popular in Asia. It also lets you make groups." You can learn more about Line here…