Want to help expand the Kingdom? You can. Pray that God will empower Brigada to share helpful resources, information, and trends with others involved in fulfilling the Great Commission globally. Pass your edition of Brigada to others and suggest that they sign themselves up directly. Propel the ministry of Brigada forward by making a gift to Jesus Christ on behalf of unreached peoples. 100% of your gift will help unreached peoples through Brigada's ministry of getting the word out and rallying more interest, more energy, and more inspiration to finish the task. If you've ever passed along a Brigada entry… if you've ever forwarded an email because of something you've see… could you send $100 or $10 or $1000 or any amount you choose? Just click "Donate" on the Brigada home page or send your gift per the instructions in item 13 below. Thank you for considering.
If you'd like your post to be kept private, you can always use the "Contact us" form at…
The "Contact us" is as anonymous as you want it to be. It's private.
If you want to submit an item or resource, you can use the form at…
www.brigada.org/submit-an-item
It enters the queue for items and it is NOT visible to the outside world.
When you Comment on an article, by design, the comment is usually available immediately (unless you say something suspicious — then our filters try to trap it and allow us to moderate it).
We get this question. When they're out of order, we're super-sorry. We can imagine that it's an inconvenience. We use this complex process that involves a WordPress plug-in plus an RSS feed from the website. What we CAN tell you is that, when the email version is out of order, it's usually because the plug-in vendor has updated something — and our RSS feed isn't quite as compatible as it was before. We can always tell you that we're always really sorry and we go to work on it immediately. Because of the nature of the way we do the edition, we can't EXACTLY test it (like we used to test it in a simple MailChimp newsletter layout). But the PAYOFF is pretty large: When this approach work it saves us a couple of hours *per* *edition*. That's huge. MOST of the time, we believe it works. Either way, we ALWAYS receive a copy so we ALWAYS see it the moment it happens. (If it's out of order, no need to tell us. Sigh. We see it the same time you do.) We're working to make sure it never happens again. We hope. : )
It's easy to feature your training program or opportunity in Brigada. It might be a conference, convention, or rally. Or maybe you have a new app or video. We feature missions information, resources, trends and more… Anything that makes sense to mobilize for unreached peoples, advance the Great Commission, multiply disciples and churches, and more. As you know, we have a somewhat eclectic flavor. Some might even say quirky. But it's free. And ad-free. Clean. White. And it's archived on the web at…
To get your item in the next Brigada, just click on "Submit an item" at the website above. It's free. But it's true — for donors, we bump up the item in the queue, and list it closer to the top. Either way, you're published soon. Try it today!
We love our Brigada family. That's why we don't mind answering tons of emails about address changes. But just so you know, you can save us a ton of time by using the simple, automatic systems we've built into Brigada. For example, if you want to change email addresses (which seems to happen more often than not for Brigada subscribers; what's up with that? We Brigada users seem to change email addresses every month!), you can take care of this shift completely on your own in less than 30 seconds. (If you ask us to do it for you manually, it will probably end up being several hours turn-around.) Here's how easy it is: Each Brigada comes with an unsubscribe link at the bottom. To drop off your old address, just click that link and — bam — the old address is instantly gone. Then go to www.Brigada.org and put your email address in the box in the upper right where it offers you the chance to sign up for Brigada. If you want, you can also fill in your name – but you don't even have to do that. Just click the submit button and — bam — your new address is now subscribed. So it's easy — out with the old, in with the new and you're on your way in 30 seconds. Thanks for helping with this easy task!
…would make a tremendous sketch for John Crist. You do know who John Crist is, right? He's the comedian who thinks up stuff like this, both live and on YouTube:
https://www.youtube.com/watch?v=4-4HGPckuvY
So we figure… if he could just see some of these comments following one of these now infamous upside-down Brigadas. I mean — what in the world? Do Brigada participants think that we don't *notice* that we've just sent the whole world an edition that is completely backwards? We *thought* about, last week, once we realized what had happened, sending a complementary *mirror* so that everyone could read last week's issue without eye-strain. But it turned out that our email server was overwhelmed with all the extra bandwidth of all the attached mirrors. Here are just *some* of the really-true, honest-for-goodness feedback comments:
" 1st world problems, right?! :)" (I'm going to have to remember this person's take on things. Grace. Grace. Grace. Grace. Grace. : ) )
" No biggie Doug! It's kind of nice to change things up once in awhile." (Who are they kidding?! : ) Talk about a grace-filled person. What author expects us to turn to the back of the book to figure out where to turn in the book??? What? : ) )
" You may have stumbled on to something, Doug!" (This person thought we were in the middle of a David-Letterman-esque countdown. 15-14-13-12..)
" no problem brother you are busy with the recording of the book" (Another grace-filled person. See item 3. He's just picturing me in the back of some recording studio, trying to churn out Brigada in the dark. "Oops – I think we just did another edition upside-down.")
"People don't like change. But sometimes that change is the exact reason why people get more drawn in! I find the upside down Brigada episode a nice "break in the script". No need for apologies. And thank you for all your hard work with this weekly newsletter. It's been immensely helpful!" (Uh-huh. We learned later that this person is actually being hired by Zondervan to do a new book on turning catastrophes into complements.)
" It is not a big issue. I noticed it and just dropped to the bottom and worked my way up. I am glad to have the info upside down or right side up."  (WHAT??? It makes me dizzy just reading his description of what he had to do to read the crazy edition!)
" No problem.  I am just thankful that you will publicize my stuff." (Hah! Another optimist. Actually, he sent a picture of himself trying to read the email. He was standing on his head!!!) (joking)
One guy just gave up and wrote, "Unforgivable!" (At least this guy was willing to tell the truth.) : )
So for all those who *didn't* write but *thought* about it, once again, please forgive  — and we hope like *crazy* it never happens again. : )
I've always heard that, if a government publishes a stamp with some kind of zany mistake, then that stamp becomes the most valuable of them all. Obviously, we wouldn't want to read *every* Brigada upside-down. But last week's edition should probably become a collector's edition. It looked fine on the web. We initiative the publishing procedure just like we always do. (It's a fairly complex set of automated steps utilizing the RSS feed so it publishes to your email automatically from the version appearing on the web.) The truth is — scout's honor — we did everything exactly the same. But the result was, well, backwards! Item #15 appeared at the top of the email. One reader wrote, "Did you write this edition of Brigada from Australia?" : )
We're working very hard to get to the bottom of this (to Item #1, I guess one could say. hahaha) But please just pray that *this* week's edition ends up being written for the *Northern* hemisphere instead of for the folks down under.
Have you noticed those giant "at-signs" in email addresses we cite in Brigada? Those are actually graphical images of "at-signs." As a courtesy to those we mention, we use a plug-in which automatically transforms email addresses so they aren't as easily harvested by web-search bots. For this reason, you can't simply copy and paste the email address into the "To:" form.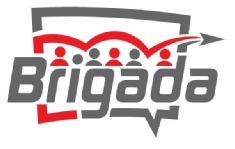 Often times, organizations change their email domain, lock, stock, and barrel. In other instances, we change our personal email because of a vendor switch, or a company overhaul. If this happens, don't forget to subscribe anew to Brigada by visiting…
Sigh up in the upper right. There is just one (single) required field (your email address), plus optional fields for first and last names. It's easy — quick like a bunny. And once you're signed up now, we are passionate to serve you!
Also, would it be Fun to Interact with Brigada on Facebook or Twitter?
If so, give it a try. Just click to…
If you haven't done so yet, be sure to click "Like" on the page so you'll be notified of changes.
Or, catch us on Twitter at…
https://twitter.com/brigadatoday
You can easily follow Brigada there to be instantly notified the moment a new edition is posted on the web, which sometimes happens 12 hours before the email version hits the wires. By catching the tweet, you can get the jump on Brigada's email version by 12 hours or more. : )
Thanks for your partnership and God bless you!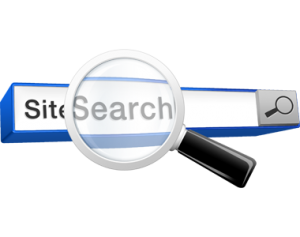 We know, we know. You're probably going to say, "Duh — Google." But hey… it's a legitimate question. For example, a Brigada participant wrote this past week, saying, "I really enjoy this service that you offer to us missionaries…. [Thanks, by the way! God be praised.] I look forward to the articles each week…. I remembering seeing just recently about the book resilient kids or MK's or something like that but can't seem to find the email. We have a potential family coming oversees to live and I would love to get that book into their hands before they come. Would you be able to send that to me again." Now the truth is, it's very possible to find this kind of thing using our built-in tools. For example, on the Brigada app on your smart device, just open the app and click the magnifying glass upper right. In this case, you could try, for example, putting in the word, "resilient" in the search box. A nanosecond later, there's the item for which you were searching. (You haven't installed the app? Gasp.)
Or head on over to the website at https://brigada.org . There, you can find our index-based search engine on the landing page that uses WordPress magic to give you relevant pages from within the Brigada world — thousands upon thousands of past items are searched instantly all the way back to January, 1995 — even faster than Google could search them (especially since you won't be searching cat videos on YouTube while you look for resilient MK stuff). What's more, the Brigada search engine is famous because it's pre-indexed. And there are never any ads — or anything shady. It's all internally handled for your specific and purposeful use. To use Brigada's own custom search, just enter your search term beside the magnifying glass upper right. You don't even have to click to another page. And the results will be whole posts, the way they originally appeared in Brigada. This is super-helpful if you can remember the post by the picture that was associated with it.
You can still use a Google custom search too. We make it easy for you to search only the Brigada site. Just click "Search" in the top line menu. Now — using Google's site search, you'll see ads at the top of every search. Unfortunately, Google no longer allows users to pay a fee to get rid of those ads. But the Google search engine is configured slightly differently, so if you can't find your item in the built-in ad-free Brigada search, you can at least try the Google site search as a backup.
Hope that helps. And yes — we answered the participant looking for the MK book and asked him to try the site search first. If he hadn't been successful, we would have searched with him. We love you all!