The new version of IllumiNations Bible translation website went live this week. See it at…
And be sure to scroll to the end to see the 10 agencies that make up this powerful impact alliance hoping to finish the majority of Bible translations (95% of the whole Bibles and 99.96% of the New Testaments) by 2033. It's a beautiful example of synergy and partnership.
This past week, a close friend (Thanks Allan!) asked for our take on …
Honestly, for some reason, I don't think we've ever come across it before. If you have a moment, would you take a look and give a response in the comments please?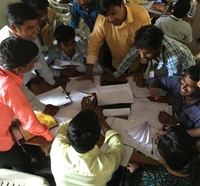 We're grateful to Jesse for picking up on our inquiry about CCBT. (See last edition, 2) Can You Teach Us About Community-Based Bible Translation? (CCBT), at www.brigada.org/2019/01/13_25626 ). He wrote, "CCBT, as used on
refers to "Church-Centric Bible Translation" which is an approach that equips the church that speaks any given language for excellence in Bible translation, as an intrinsic part of their theological formation and leadership development. There are some similarities with other approaches, but in many ways, this Bible translation model is very different. At unfoldingWord, we've made an attempt to describe it in some detail in the paper "From Unreached to Established"
Other papers that may be helpful include "Trustworthy and Trusted" (which considers how to equip the church to achieve excellence in Bible translation,
and "The Gateway Languages Strategy" (which describes a global strategy for providing content, tools and training that equip the entire global church,
Also there is a Getting Started guide that we put together at
unfoldingword.bible/ccbt-getting-started/
Hopefully that has some value for you too." It does. Thanks for your help, Jesse!
We started hearing about CCBT a few years ago, but it bubbled up again this past week in a very big way. A foundation made it clear that they would prefer working with onsite team members who were capable and experienced in CCBT. Can you help us find a few case studies — and just help us understand it better please? It seems like a game-changer, but it also seems to be somewhat debated by those who prefer a more traditional Bible translation approach.
For starters, we could browse to…
But it feels like there should be much, much more.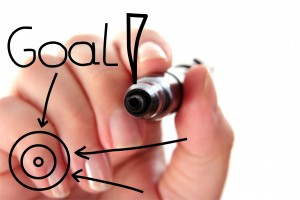 We were listening to a talk on this recently. Get this: First, By 2033, 95% of all people in the world should have a full Bible, and just as significantly, 99.9% should have the entire New Testament. The exciting part is — 100% should have at least 25 chapters. Imagine — every tribe, every nation, with the Word of God. It's going to happen. Want to be a part of it? It's really cool. First, scan this article in Christianity Today to see what a huge accomplishment this is…
http://www.christianitytoday.com/ct/2017/may/together-for-gospels-bible-translation-unity-illuminations.html
Then check out the site itself at…
https://illuminations.bible/home
For Bible translation, this has got to be one of the most exciting times in the history of the work.